OLDHAM GLOBAL CREATIVE COMMUNITY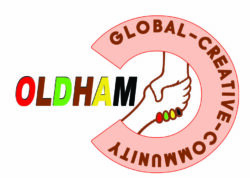 OGCC brings together freelance creatives from all backgrounds, who are based in Oldham and its immediate surrounding areas, to creatively collaborate to produce local projects which will raise the visibility of our diverse local communities and develop income generation.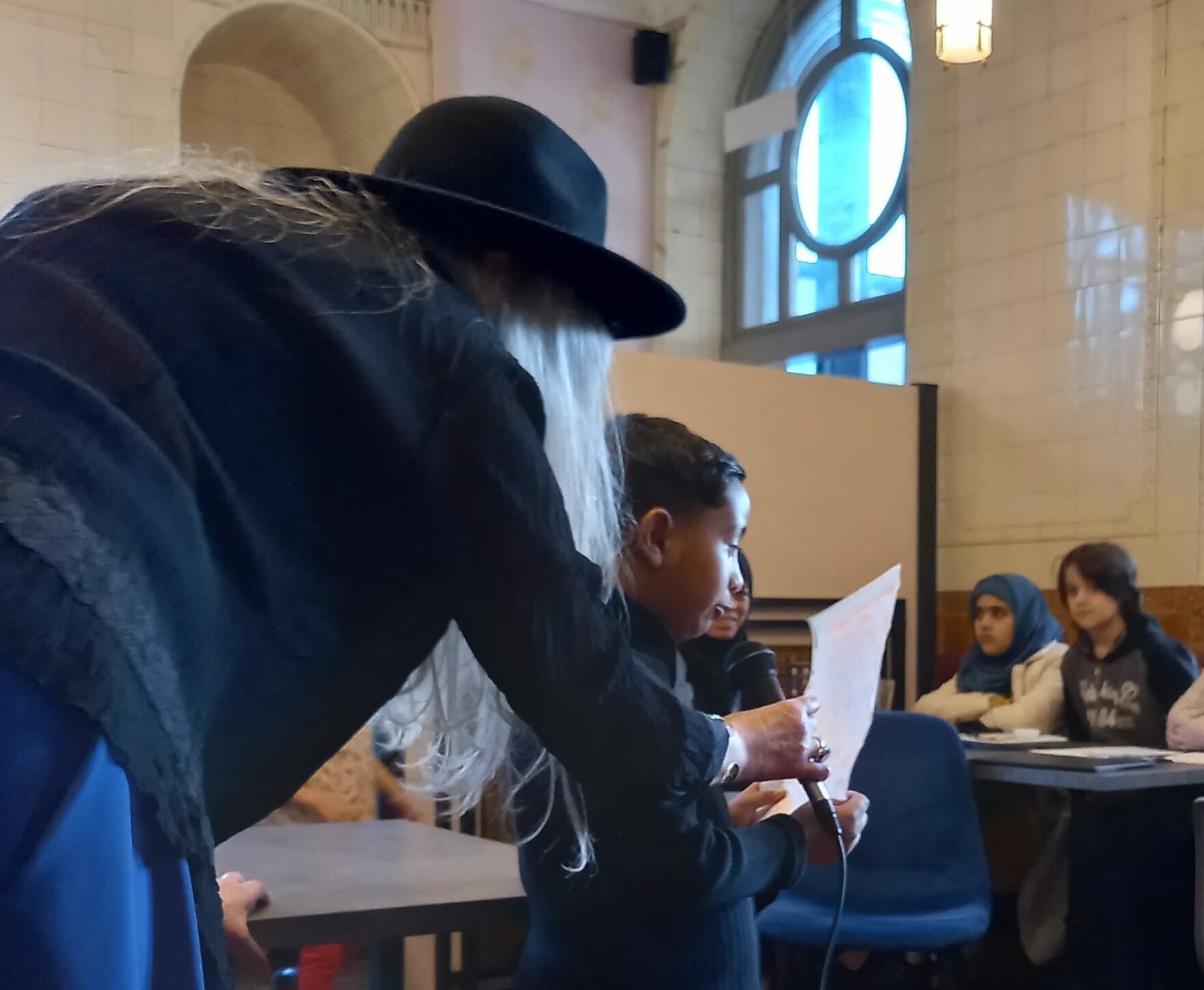 AROUND THE FIRE
Around the Fire – Storytelling Across Cultures began in October 2021 as a means of bringing cultures together to share traditional and creative stories. We are currently arranging a series of new venues, including our original one, Bittersweet Dessert Restaurant on Parliament Square, and applying for funding to relaunch the project.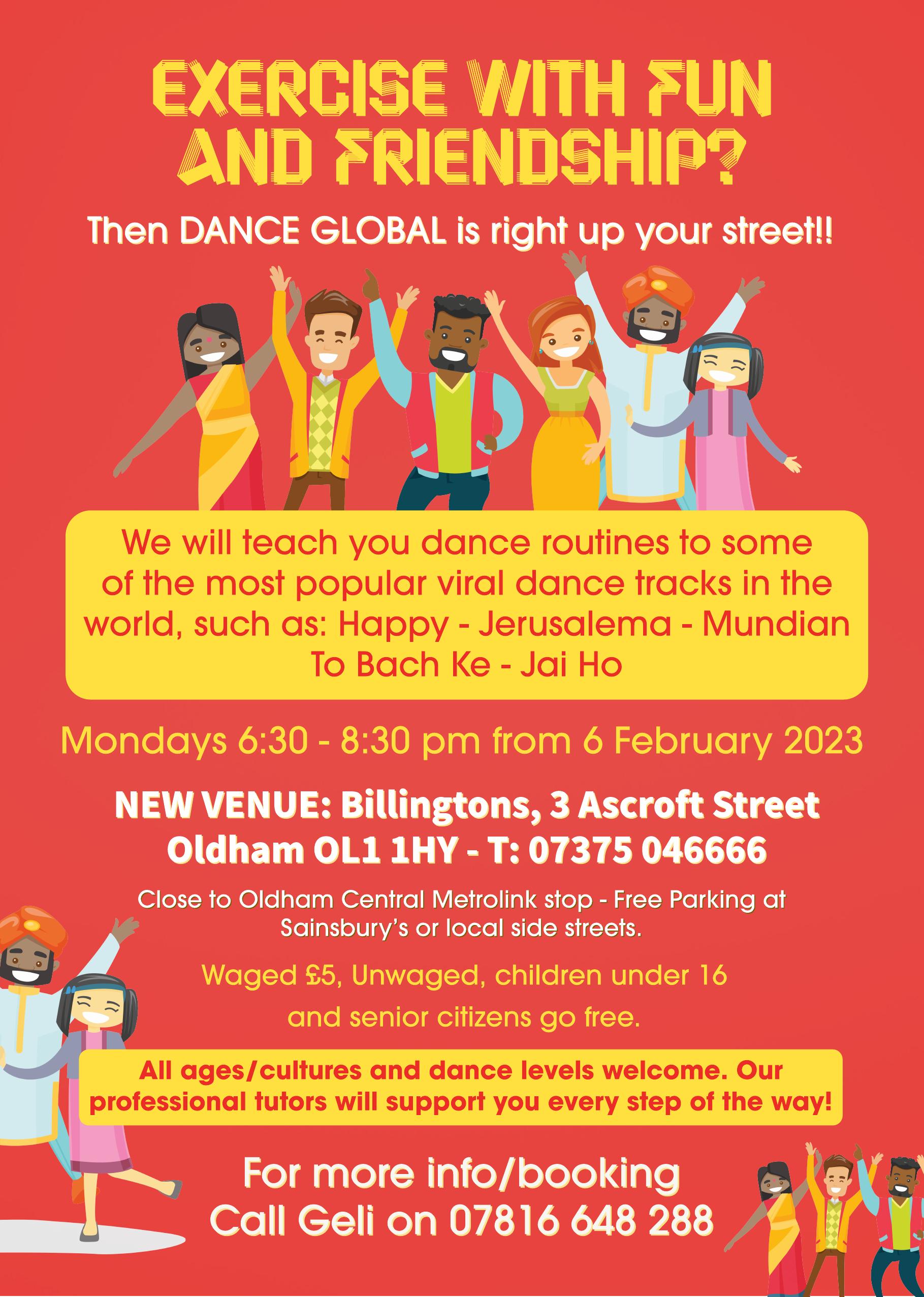 DANCE GLOBAL
Dance Global is our local diverse dance class aimed at getting Oldham residents moving. Professional dance teachers from a range of diverse cultures teach us routines to popular songs from around the world.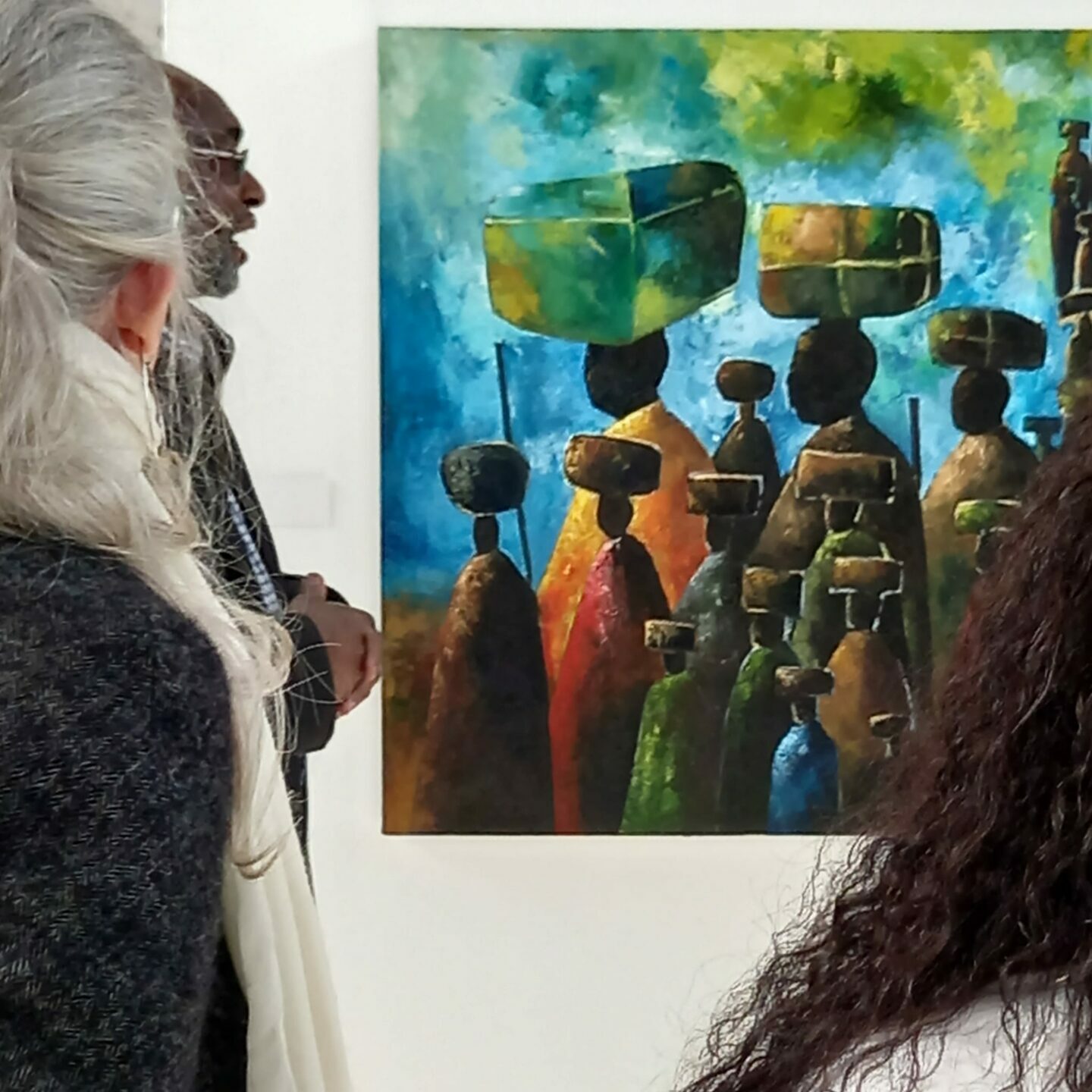 VISITS & NETWORKING
Our members often visit local arts events and workshops together with a view to knowing the local arts scene better and meet people to collaborate with.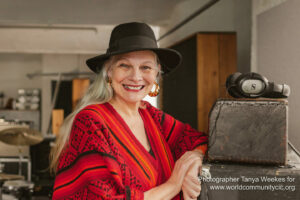 GELI BERG
Geli Berg is an environmental-poet, singer songwriter, broadcaster, actress, DJ, creative writer and visual artist.
The founder of Lingua Franca World Community CIC (LFWC), Geli has been writing poetry since aged eight when she won a prize from the Manchester Evening News with a poem about the countryside.  Her interest in diverse cultures due to a family heritage from indigenous Latin America, Norway and the Celtic nations.
In 2005 she turned to song-writing and proceeded to pen a number of songs in her chosen genres of world music and jazz.  Two of her recent songs were performed on video as part of LFWC's Sounding the Siren's project.
Geli runs a number of workshops including The Inner Artist, for people finding their own creative practice, Storytelling for Good – for social enterprises using storytelling to raise their visibility and Musical Memories – a workshop aimed at older people and/or dementia sufferers.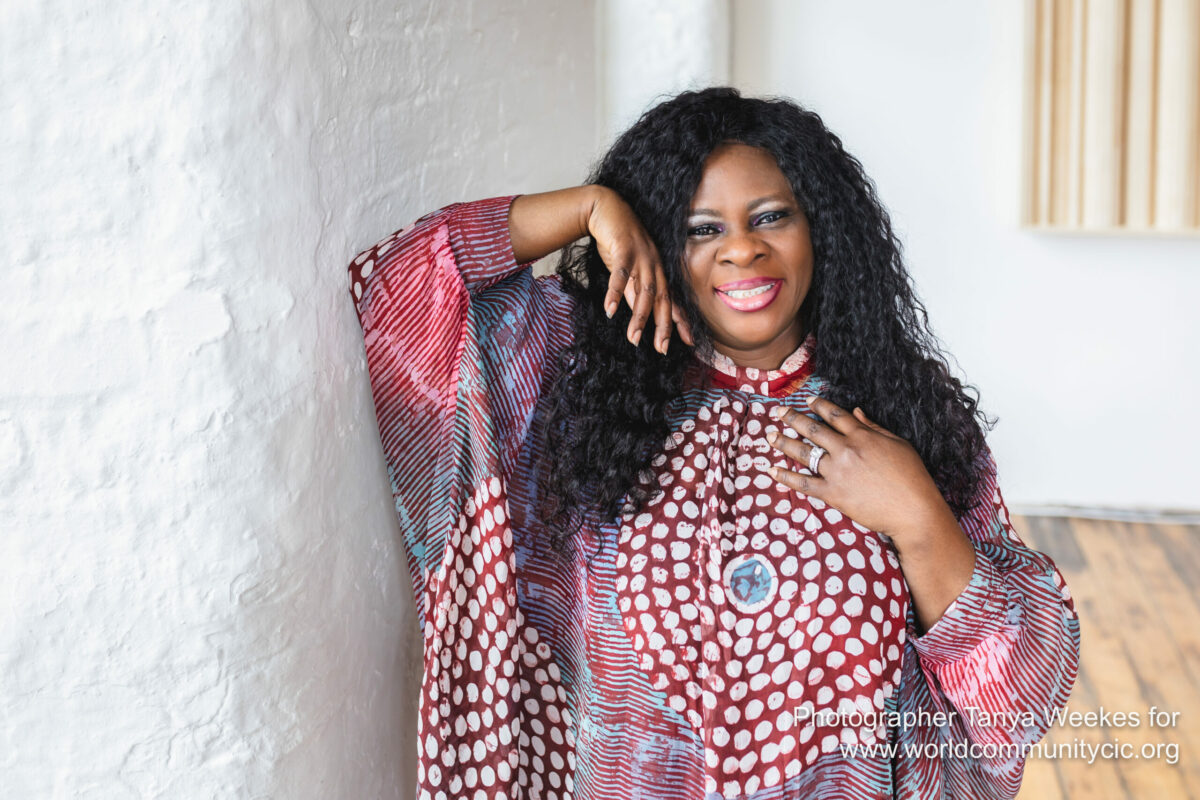 CHANTELLE TINDALL
Chantelle Tindall is a current affairs writer, stylist and influencer of all things lifestyle and fashion, originally from the Niger Delta in Nigeria, and now living in Shaw near Oldham. She describes her creative style ideas as original, with elegance and a twist of fun!
Chantelle established her fashion business in Lagos, where she was the go-to designer for socialites and celebrities.  As such, she was invited to write a column for City People Fashion Magazine, a Nigerian-based newspaper.   Here in the UK, she was appointed North-West Editor of the Trumpet Media Group; an established London-based media company which celebrates African communities in the Diaspora.  She describes herself as a self-taught storyteller – on paper and through fashion!
You can find Chantelle's work in the Trumpet Media Northwest newspaper, Chanty's Fashion and Lifestyle – her column on City People Fashion and Beauty Online and on her Instagram channels:  C.plays_dressup and Chantys_banter_audio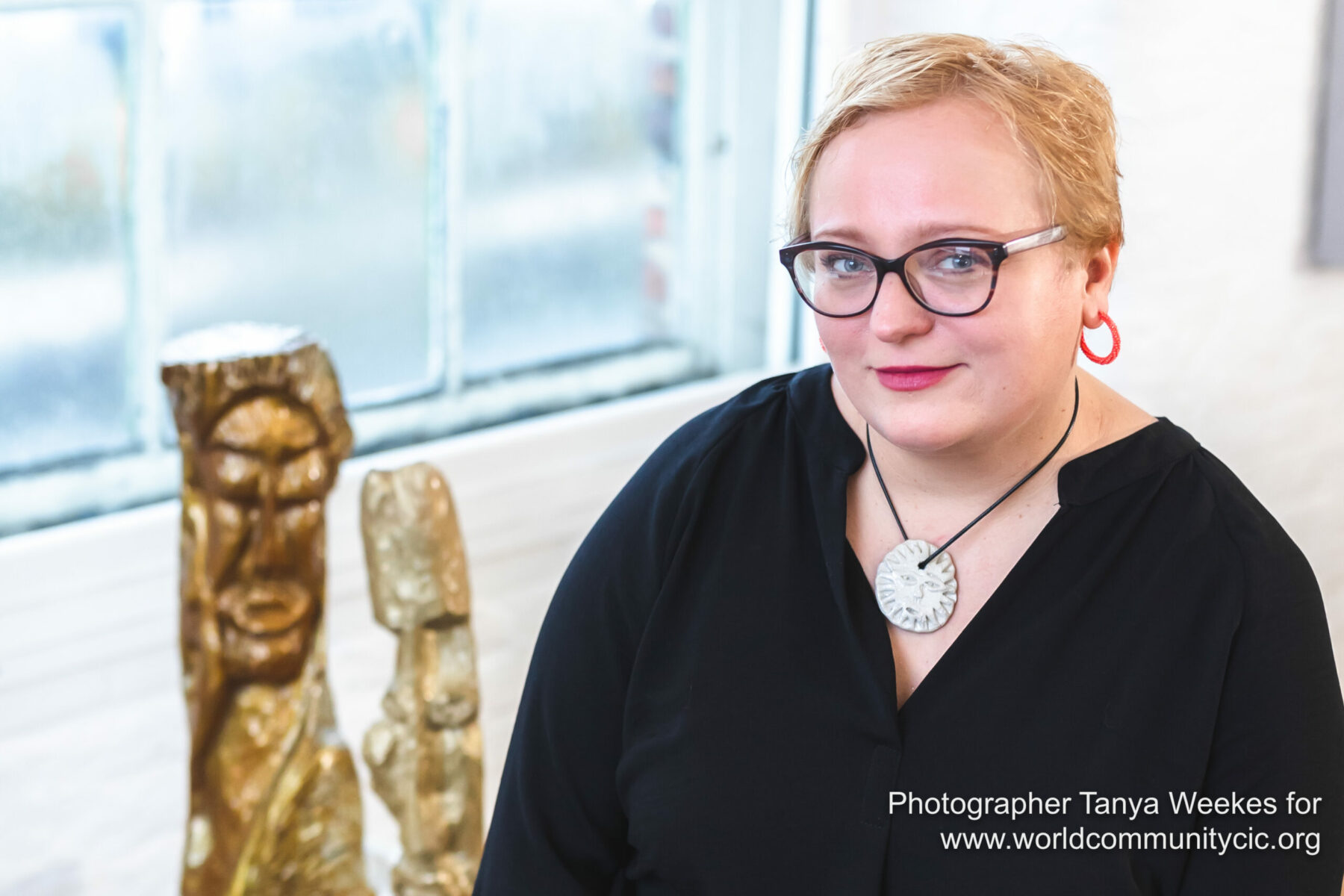 ANYA MIKOLADJCZYK
Anya is a Polish-born writer, sculptor and educationalist.
A trained teacher and social worker, she originally came to the UK to look for temporary work and stayed, working as a teacher with the local Polish community, whilst developing her artistic practice, including working with Global Arts Manchester Creative Network.
Anya grew up in Koskian, a small town in West Poland where her father was a sculptor.  It was here that she picked up some of his skills as a teenager.  Anya's father's themes were religious, whereas her own creative practice revolves around the themes of older women, female body confidence, the spiritual connections between women and nature and human rights for women and highly sensitive people.
Anya is available for work on educational and creative projects and collaborations.